Welcome to the Landen Funds Online Application
About this fund
It is a legal requirement that all investors download and read the offer documents for the Landen Funds prior to proceeding.
This fund has one investment option - the minimum investment amounts for each option is:-
| Fund | New Investors | Existing Investors |
| --- | --- | --- |
| Grantham Farm | $100,000 | $10,000 |
This fund is open to Retail investors in Australia only.
Target Market Determination
Grantham Farm
This product is likely to be appropriate for a consumer seeking to diversify their investment portfolio to include exposure to secured loans with a higher rate of return commensurate with the risk exposure. The Class will be exposed to loans that are secured against the borrower's assets which may eventually include Australian real property. Consumers in the target market have a medium investment timeframe, high risk appetite and limited needs for access to capital. The product intends to pay a regular monthly income.
What do you want to do?
This online application process is powered by OLIVIA123. Please read the following before selecting which option suits your situation:
If you have previously started an online application for this fund and have not submitted it choose "Continue an existing application"

If you have previously used or registered for OLIVIA123 to start an online application for this or any other fund, choose "Login Now"
If you have not yet started an application, or not used or registered for OLIVIA123 before, choose "Start a new application"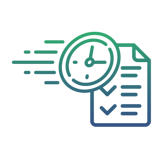 Continue an existing application
If you've started but not completed a previous application for this fund

Login now
If you've started or completed an application with Olivia123 previously

Start a new application
If you haven't filled in an application previously, or want to start a new application
If you want to start a new application for this fund