Welcome to the MoneySpot Investment Fund Online Application
About This Fund
This Application Form accompanies the most recent Product Disclosure Statement (PDS) issued by MSI Funds Management Limited (ACN 614 077 995) in its capacity as trustee of the MoneySpot Investment Fund (ARSN 616 929 849). The MoneySpot Investment Fund is open to Australian residents only.
Unless otherwise defined, capitalised terms used in this Application Form have the same meaning given to them in the PDS.
Product Disclosure Statement.
The Disclosure Statement contains important information about the Fund and your investment. It is important that you read the PDS in full and the declarations contained in this Application Form. Please do not hesitate to contact us if you have any queries.
Unit Classes
Investors can apply for units in either Class A or Class B, or for units in both Classes A and B in the Fund using this application form. Wholesale Investors wishing to apply for Class C units should contact MSI Funds Management Limited by email at [email protected].
| Class | Minimum Investment | Additional Investments | Minimum Term |
| --- | --- | --- | --- |
| Class A | $1,000 | $1,000 | 6 months |
| Class B | $250,000 | $25,000 | 12 months |
Before commencing the application we suggest you have the following information handy to assist in completing the process.
General information about each investor including full name, date of birth, residential address and Tax File Number
Bank account details for future distributions and withdrawals
If you are a sole trader:
- Full Business Name
- Australian Business Number
Target Market Determination
The MoneySpot Investment Fund is likely to be appropriate for consumers seeking capital preservation and regular distributions where the investment is either a small/satellite component within a portfolio or a core component of savings.
The Fund is classified as illiquid.
The Fund is unlikely to be suitable to investors requiring access to their investments at short notice. The minimum investment term is 6 months and can only be redeemed in response to an offer of redemption made by the Responsible Entity.
What do you want to do?
This online application process is powered by OLIVIA123. Please read the following before selecting which option suits your situation:
If you have previously started an online application for this fund and have not submitted it choose "Continue an existing application"

If you have previously used or registered for OLIVIA123 to start an online application for this or any other fund, choose "Login Now"
If you have not yet started an application, or not used or registered for OLIVIA123 before, choose "Start a new application"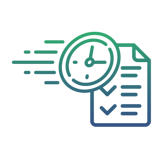 Continue an existing application
If you've started but not completed a previous application for this fund

Login now
If you've started or completed an application with Olivia123 previously

Start a new application
If you haven't filled in an application previously, or want to start a new application
If you want to start a new application for this fund