Welcome to the PrivateInvest Select Mortgage Fund Loan Selection
About this Fund
Important: to apply for this Fund you must have completed the Application Form. If you have not yet completed the Application Form, please
complete the Application Form here
.
This Election Form accompanies and is to be read in conjunction with both the Information Memorandum for the PrivateInvest Select Mortgage Fund and the Loan Memorandum which outlines the name and class of Units in investing in the Fund.
You need to fill out this Election Form to invest in the PrivateInvest Select Mortgage Fund. The Loan Memorandum contains information about investing in a Loan and you must elect on this Election Form which Loan you are selecting to invest in.
By submitting this Election Form, you authorise PrivateInvest Capital Securities Limited ACN 611 892 249 to exchange some or all of your Units for PrivateInvest Select Mortgage Fund.
PrivateInvest Select Mortgage Fund will only be issued to you if we accept this Election Form, which we may do in our absolute discretion.
It is a legal requirement that all investors download and read the offer documents for the PrivateInvest Select Mortgage Fund and that you read the entire Information Memorandum and Loan Memorandum in full and the acknowledgements contained in this Election Form before applying for Units.
The PrivateInvest Select Mortgage Fund has multiple Loans with the minimum initial investment amount of $100,000. The Trustee reserves the right to accept different amounts at its absolute discretion.
This Application is open to Wholesale or Sophisticated investors from Australia and overseas EXCEPT the US.
What do you want to do?
This online application process is powered by OLIVIA123. Please read the following before selecting which option suits your situation:
If you have previously started an application for this fund and have not submitted it choose "Continue an existing application"

If you have previously used or registered for OLIVIA123 to start an application for this or any other fund, choose "Login Now"
If you have not yet started an application, or not used or registered for OLIVIA123 before, choose "Start a new application"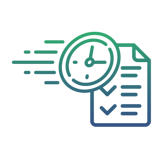 Continue an existing application
If you've started but not completed a previous application for this fund

Login now
If you've started or completed an application with Olivia123 previously

Start a new application
If you haven't filled in an application previously, or want to start a new application
If you want to start a new application for this fund