Welcome to the Waratah Hotel Group application form
About this fund
It is a legal requirement that all investors download and read the current offer documents for the Waratah Hotel Group prior to proceeding.
The minimum number of Stapled Securities you can apply for is 1000 at $1.05 per unit.
This fund is open to Retail investors from Australia only.
What do you want to do?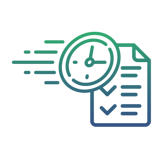 Continue an existing application
If you've started but not completed a previous application for this fund

Login now
If you've started or completed an application with Olivia123 previously

Start a new application
If you haven't filled in an application previously, or want to start a new application
If you want to start a new application for this fund