Welcome to the Watermark Absolute Return Fund 'Know Your Client' Form
About this process
To enable you to convert your shares in the Australian Leaders Fund Limited to units in Watermark Absolute Return Fund you need to provide your details for ID Verification and Anti Money Laundering (AML) and Know Your Client (KYC) compliance purposes. Using this secure online process enables you to do so online. The system has been pre-loaded with your account number and name, which we will need to verify for your security.
First time users
If this is the first time you have arrived at this page, click on the button below "Start your AML/KYC verification" below and then follow the on screen prompts and enter your current investment details. You will find your SRN or HIN on the top right-hand corner of your
proxy form
.
Once your details have been matched, you can complete your registration, enter your investment details and proceed to securely verify your identity online. Although you can skip online verification, completing it online saves you having to provide certified copies of your ID documents in the mail. You will be able to Save your information at any time and return to it by entering your Information form ID.
On the following pages you will be provided with a list of what you'll need to complete the process.
I've already started/completed an AML/KYC form
If you have started the process previously, please login first to see a list of your AML/KYC forms. You can fill in a form for any number of investing entities you have using the same login details. Simply select to use a different investing entity and fill in the SRN/HIN of your additional investing entity.
Questions or help
If you have any questions regarding the change in your investment itself or your Investment Details, please contact Boardroom Limited:-
Email:
[email protected]
Phone: Within Australia 1300 005 027 International +61 2 8023 5474
If you have any questions regarding completing the Know Your Client form itself, please use the "Live Chat" or "Feedback" button (top right) or call OLIVIA123 on 02 8022 8494.
What do you want to do?
This online AML/KYC process is powered by OLIVIA123. Please read the following before selecting which option suits your situation:
If you have previously started an online AML/KYC form and have not submitted it choose "Continue your AML/KYC verification"

If you have previously used or registered for OLIVIA123 to start an application, or fill in an online AML/KYC form for this or any other fund, choose "Login Now"
If you have not yet started an online form, or not used or registered for OLIVIA123 before, choose "Start your AML/KYC Verification"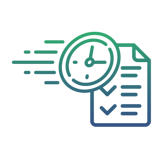 Continue your AML/KYC verification
If you've started but not completed a previous 'Know your client' form for the Australian Leaders Fund

Login now
If you've started or completed a form or application with Olivia123 previously

Start your AML/KYC verification
If you haven't filled in an application previously, or want to start a new AML/KYC verification
If you want to start a new AML/KYC form for the Australian Leaders Fund